Overstocked Items - WHILE SUPPLIES LAST!
Overstocked parts! We found some overstocks in our inventory, supplies are limited and while supplies last!
Call 636-343-8895 to speak with Dan in our Parts Department and place your order today!
Weld Racing Alumastar Wheels - Call for pricing
Qty Part Number Description
6 788-616280dbl 16X16 - 5X4.75X5" B.S.
1 788-616560dbl 16X16 – 5X5.5X5" B.S.
2 788-616280dbl-lite 16X16 – 5X4.75X5" B.S

American Racing Trackstar Wheels - Call for pricing
Qty Part Number Description
4 48053anb

American Racing Trackstar Wheels - Call for pricing
Qty Part Number Description
2 480l6166150db 16X16-5X4.75X5"bs
2 480l6166160dbl 16X16-5X4.75X6"bs
Driveshafts - Call for pricing
2- Carbon Fiber Driveshafts – 25 ¾ center to center with fine spline Lenco yoke
Hood Scoops - Call for pricing
2 - Carbon Fiber NHRA small round opening pro stock scoop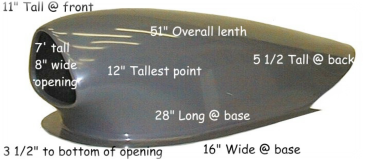 Hood Scoops - Call for pricing
1 - Carbon Fiber NHRA small triangle opening pro stock scoop